Nebraska JS Conference 2015
NebraskaJS Conf is a conference I had the pleasure of attending recently. It was held at the Omaha Henry Doorly Zoo, named the #1 Zoo in the World by TripAdvisor.
Responsive, Adaptive, and Responsible (codepo8) #
Web design was never meant to be done in pixels
"Are we OK with building and discarding everything we do over and over again?"
"Why do we build things we don't use in production?"
The environment we work in flows like water, there is a constant need for new ideas.
"Best practices are found, not defined".
-220k +300k LOC
Every HTTP request is a terrible thing
"Most speed increases are based on analyzing and fixing developer mistakes/sloppiness"
"Everything in ES6 is a syntax error in older browsers."
Problems with transpiling:

You don't run or debug the code you write.
You are at the mercy of the transpiler to create efficient code.
Browsers that support ES6 will never get any [ES6 code].

We can't use ES6 safely in the browser.
http://es6katas.org

Learn es6 by viewing the ECMAScript unit test code

Blaming the tool is a sign of a bad craftsman, good craftsmen improve the tools by feeding back to the tool maker.
Streams (Pam Selle) #
Streams are the most awesome data structure you don't know enough about.
Comes from Unix
All glory to pipe
streams are delayed lists
Why?

Can't/Don't want to hold everything in memory.

INFINITE DATA
Push and Pull Modes (flavors of streams)
Timeouts: 'Never ever block forever'
Node streams are push streams.
Generators!

Pull streams
ask for more when you want more (call next() on the generator)

BaconJS

functional operators on events

HighlandJS

single interface for many data types.

Arrays, Generators, Node streams, Events, Promises.
functional operations on these data types.

RxJS - Reactive programming
Trojan Horse for Reactive Programming.
PRESENTATION: Evan Czaplicki at Strangeloop
"Once you learn monads, you are unable to explain monads."
Intro to Rx by staltz.
Browser streams standard (worked on by the Node team).
Observable type proposal for es7
Turing Incomplete http://turing.cool
Custom Elements (Mike Macaulay) #
My Laptop died around here so notes became sparse (Phone typing...)
Architecting Communities (Amanda Harlin) #
Amanda spoke about the practices and tooling we have put in place to make Techlahoma Community successful.
@amandaharlin at #nejsconf pic.twitter.com/1KZs9bNQdi

— The Jessinator (@SeeJessicaCode) August 7, 2015
#nejsconf pic.twitter.com/QXzrIiEAGt

— Devin Clark (@iDevinClark) August 7, 2015
High Performance in the Critical Rendering Path (@ponyfoo) #
Measuring #
Devtools Audits
Measure early; Measure often.
Perf #
Optimize tcp
Gzip all text
Keep alive
Use nginx gzip. Everywhere. Now.
Defer font loading. Check slides for code. Very cool.
Penthouse for critical path css
So many more tools in the slides.
Universal JavaScript (Bruce Coddington) #
"I'm going to hurry up and finish my talk before they change things on me." @BruceCoddington #nejsconf

— Dave Reid (@davereid) August 7, 2015
Lily #
Lily is a surprise speaker who spoke about how she is learning to code using bitsbox.com.
Welcome our youngest speaker, Lily! @LilyNEJSConf pic.twitter.com/V2Q6OPOgvg

— NEJS CONF 2015 (@nejsconf) August 7, 2015
8 year old lily showing #nejsconf the JS game she coded using @BitsboxKids. Can't compete with that. I'm done. pic.twitter.com/QPJpotXVGF

— Christian Heilmann (@codepo8) August 7, 2015
Next speaker is Lilly who's going into the third grade. Presenting now on what's she's learned with JS. @nejsconf pic.twitter.com/3KCUAon30e

— amanda harlin (@amandaharlin) August 7, 2015
Final (Read: Random) Thoughts #
Drone group photo at #nejsconf! https://t.co/4hiwkreB4q

— Matt Steele (@mattdsteele) August 8, 2015
Wildlife at #nejsconf pic.twitter.com/PJmlSvaw4S

— Ryan Stille (@RyanStille) August 7, 2015
Nope'd the hell out around this time. I did almost get to touch a shark though. That was pretty cool.
How many other JS conferences can you pet a shark? Thats right, nowhere but #nejsconf pic.twitter.com/OteamIPnX6

— Justin Baker (@ezbakejustin) August 7, 2015
The SuperBytes played at the afterparty. They are really good. 8-bit punk rock band.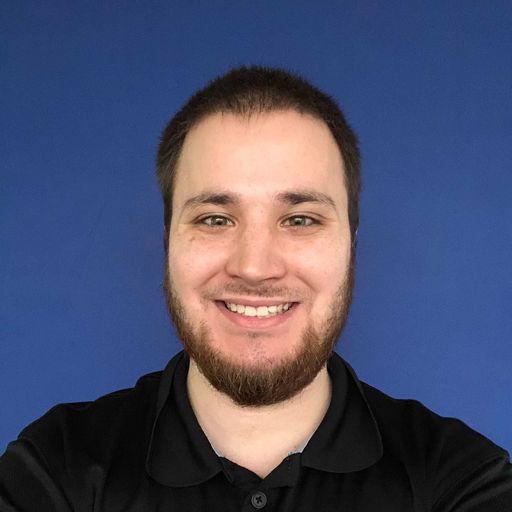 Devin Clark
Principal Software Engineer, Oracle
You Might Also Like